Can I Return or Exchange my HandBand Pro® Handbands?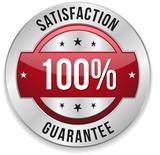 Yes, most definitely! We want you to love your HandBand Pro®! We created them to protect your hands and increase your performance. When worn correctly, HandBand Pro® prevents blisters and rips and increases your grip with the utmost of comfort.
Your satisfaction is most important to us. We are always available to answer your questions and help you understand how to use them so that they are most effective for you. Please see our FAQs page for frequently asked questions.
If you are not completely satisfied, please contact us below for a return/exchange consideration. We will be happy to find the best solution for you!
If you have any questions, please do not hesitate to contact us here as well. We are here to help!