How They Work
HandBand Pro® completely prevents blisters and rips for a number of awesome reasons.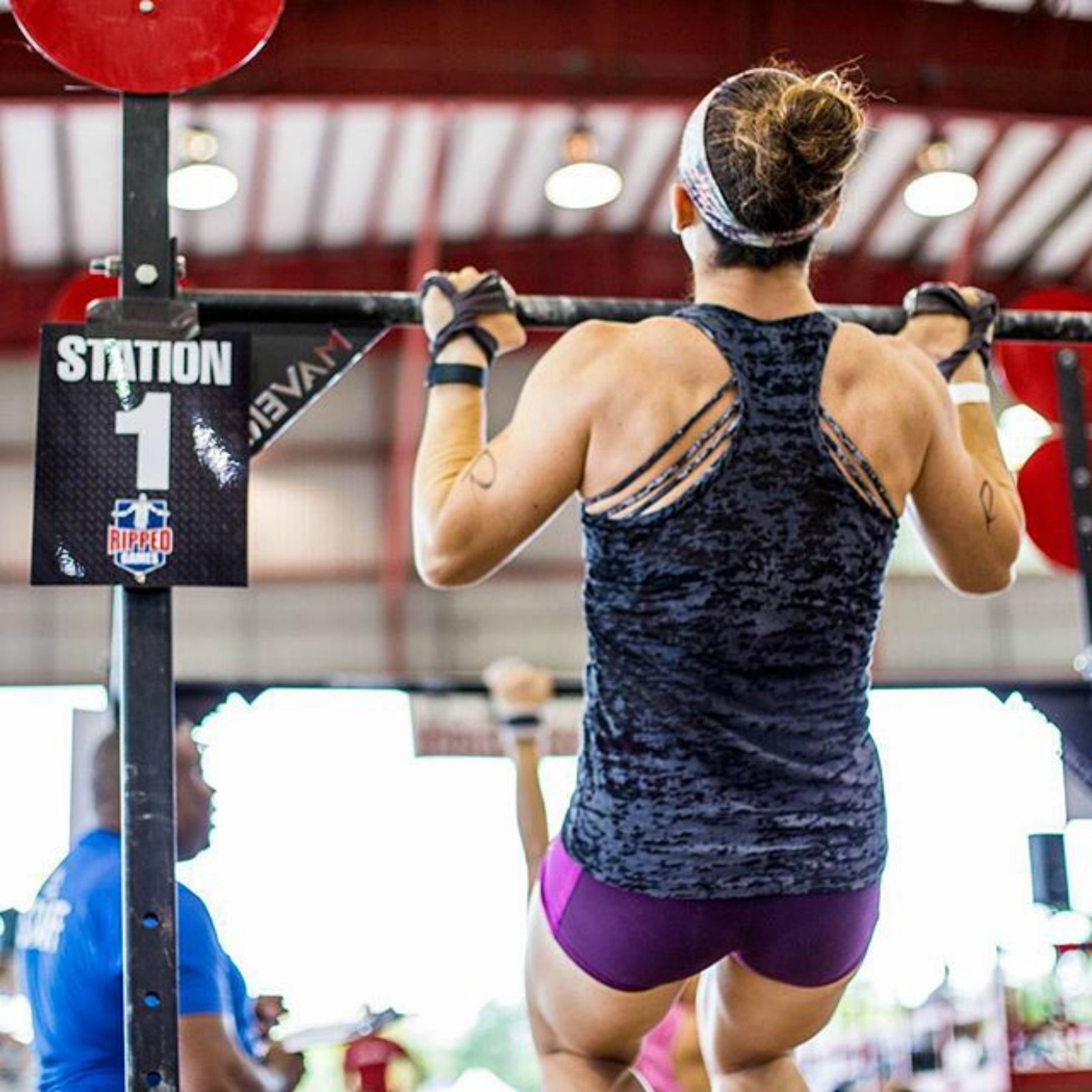 Finish unbroken! Your set AND your hands!
OUR DESIGNS PLACE THE GRIP ON YOUR HAND COMPLIMENTARY TO THE BAR.
If you take a look at other hand grips, the material on the palm goes vertically from between the fingers and down to the wrist.
When you close your hand around the bar, the extra material bunches up on the palm because it has no where to go.
We think outside the box. We placed the extra material on the backside of the hand where it doesn't interfere with your grip.
HandBand Pro® was designed with a fantastic grip that stays flat between your hands and the bar, and that material that IS there is so comfortable that you'll barely notice it.
YOUR HANDS HAVE TOTAL FREEDOM
There's no tight material between your fingers or extra material on your palm. Just grip right where you need it.
________________________________________________________________________________
How are YOUR hands after Murph?
FEATURES
: 
soft fabric against your skin - rugged grip against the bar - the very slight movement between the two greatly reduces friction that causes rips and tears
incredibly rugged material on palm gives the right amount of grip - yet the feeling of almost nothing there

unlike tape that is restrictive and gets tighter as you workout, HandBand Pro® moves with you with comfortable, 4-way stretch, moisture-absorbing, anti-microbial fabric

different from gloves that bunch up at the callus line and trap sweat, HandBand Pro® feels like nothing is in the way of the bar

eliminates the need for chalk

adjustable for the perfect custom fit 

simple one piece design - easy on and off with no taping, nothing to attach 

assists your grip so hands don't fatigue as easily

absorbs sweat for a no-slip grip on the bar

constructed of anti-microbial fabric that inhibits odor and growth of bacteria

durable and washable - lasts up to a year!

the only total hand freedom solution so you can focus on what's important - results.