HandBand Pro® - the first and only gloves for Crossfit to PREVENT blisters and rips with total hand freedom! No need for full hand coverage and the bulk that traps sweat and causes blisters. Versatile and effective, our four patented designs feature a rugged, natural grip right where you need it.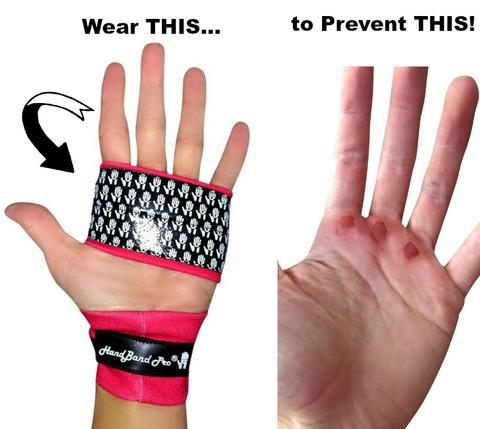 Intact skin is the most important barrier of protection you have against infection. A break in the skin can allow direct exposure of your body to microorganisms.
HandBand Pro® not only protects your hands from blistering and ripping, but it also creates a barrier between your hands and the equipment you share with others.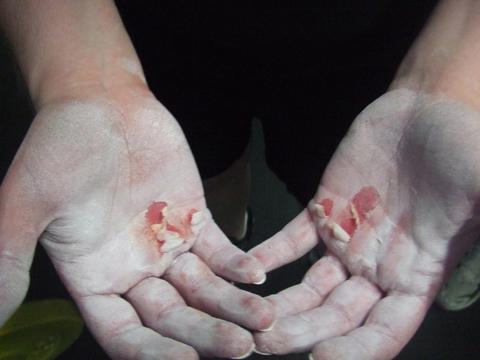 HandBand Pro®'s durable, simple, one-piece design is fast and easy to put on and off - without anything to attach:
HandBand Pro®V3's one-piece design offers added wrist support and an adjustable, secure velcro closure:
Tired of bulky, sweat-trapping gloves, sticky tape and messy chalk? Our breathable, high-performance, antimicrobial bands offer total hand freedom and a natural grip so that you can focus on what's important - results.

Say good-bye to gloves, tape, pads and chalk, and seriously - say goodbye to ripped hands!